View Master
An interactive video sculpture that provides a window into the everyday lives of strangers
View Master is an interactive video sculpture that reimagines an old stereoscopic imaging toy as a portal into other people's worlds and private lives.
Housed inside a repurposed vintage ViewMaster, my remake of the device allows viewers to peer into live surveillance camera feeds from different locations around the globe. Using an adapted analog lever mechanism from the original object, viewers can switch the camera feed to be transported to an intimate view from an entirely new place. By reframing these live feeds as a window into the everyday lives of strangers, this project flips the idea of "seeing the world" on its head, exploring the boundaries between public and private, remoteness and intimacy, mundane and poetic.
Role
Concept, Interaction Design, Physical Computing & Hardware, Software Development, Fabrication
YEAR
2015
CONCEPT
Introduced in the 1930s at the Worlds Fair, the ViewMaster was a stereoscopic toy viewer that used paper reels to display 3D images. The majority of early ViewMaster reels featured images of tourist attractions and travel photographs, allowing people to escape their everyday lives and experience new realities. I became interested in the ViewMaster, and other early stereoscopic devices, as cultural and historical precedents to virtual reality, built on a common impulse to be transported somewhere else.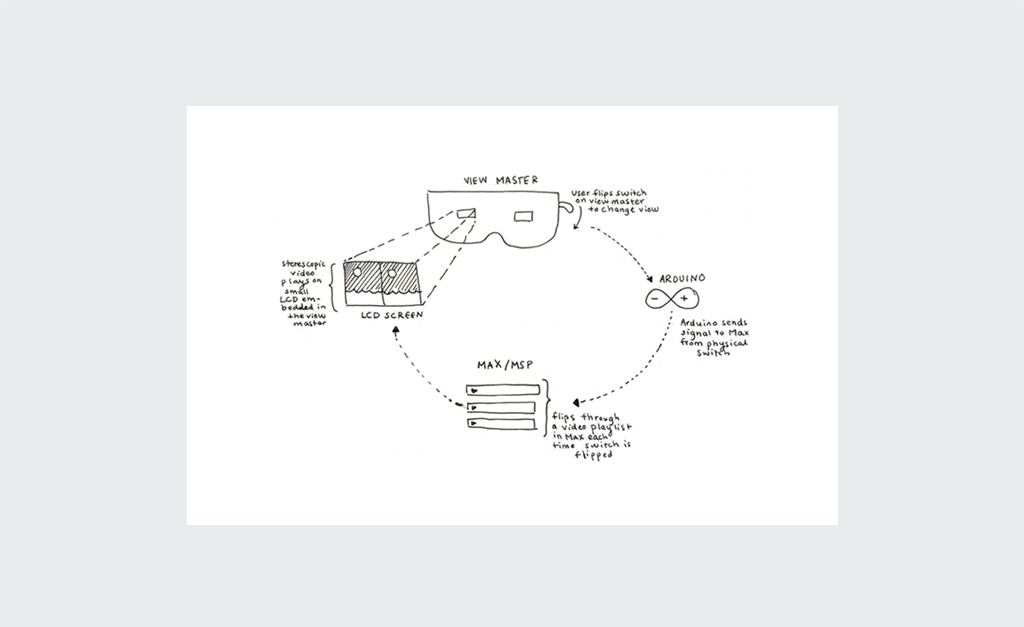 Process: Prototyping
My View Master works using a simple homemade interior switch, programmed using Arduino and communicating over Bluetooth, and a screen that streams surveillance feeds sourced from Opentopia. When a viewer pulls down on the lever, a new video stream plays on the screen, preserving the interaction and physicality of the original object.
My process involved multiple rounds of physical prototyping, using paper, laser cut cardboard and plastic to figure out the best method for rebuilding my antique ViewMaster in a way that could accommodate electronic components, an additional screen to play video, while also preserving the mobility of the original lever.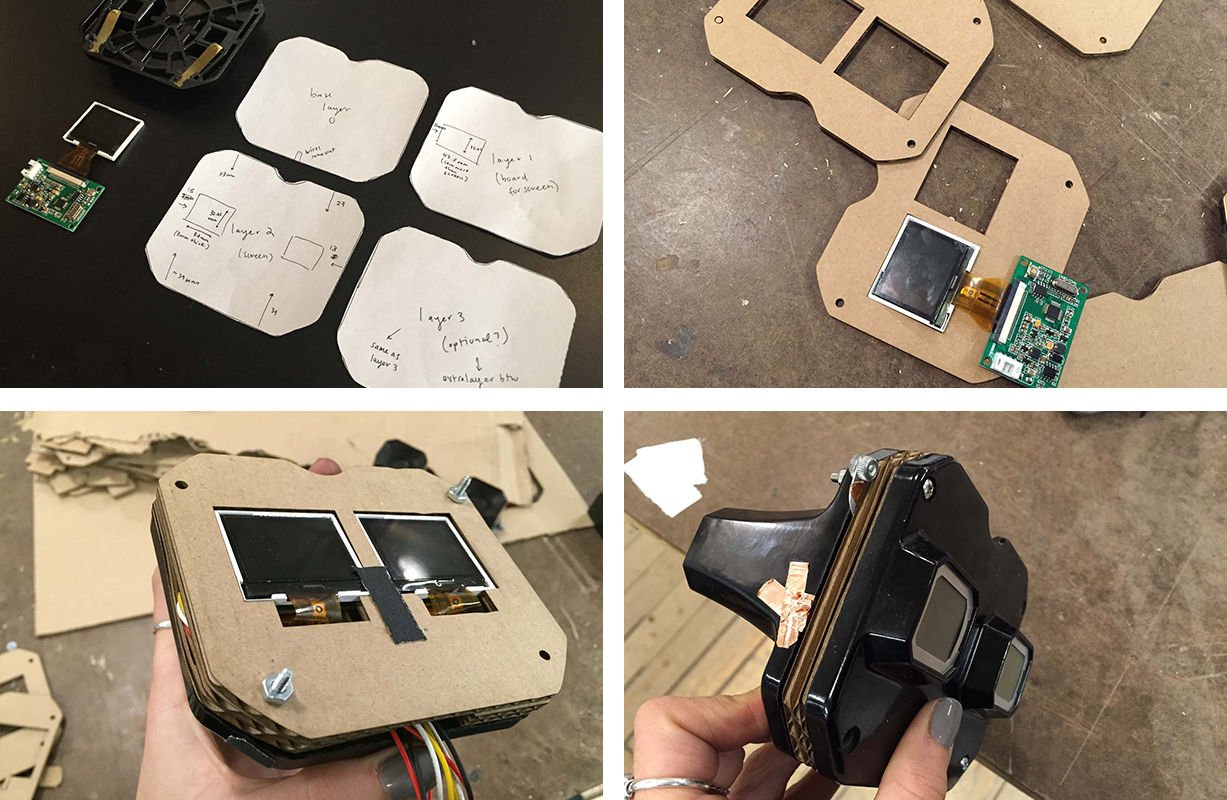 I also experimented using different screens, from miniature LCD screens that were ultimately too fragile, to a larger LCD display which didn't have high enough resolution. I ultimately settled on an old iPhone because it had a high resolution and was easy to set up as a secondary video display.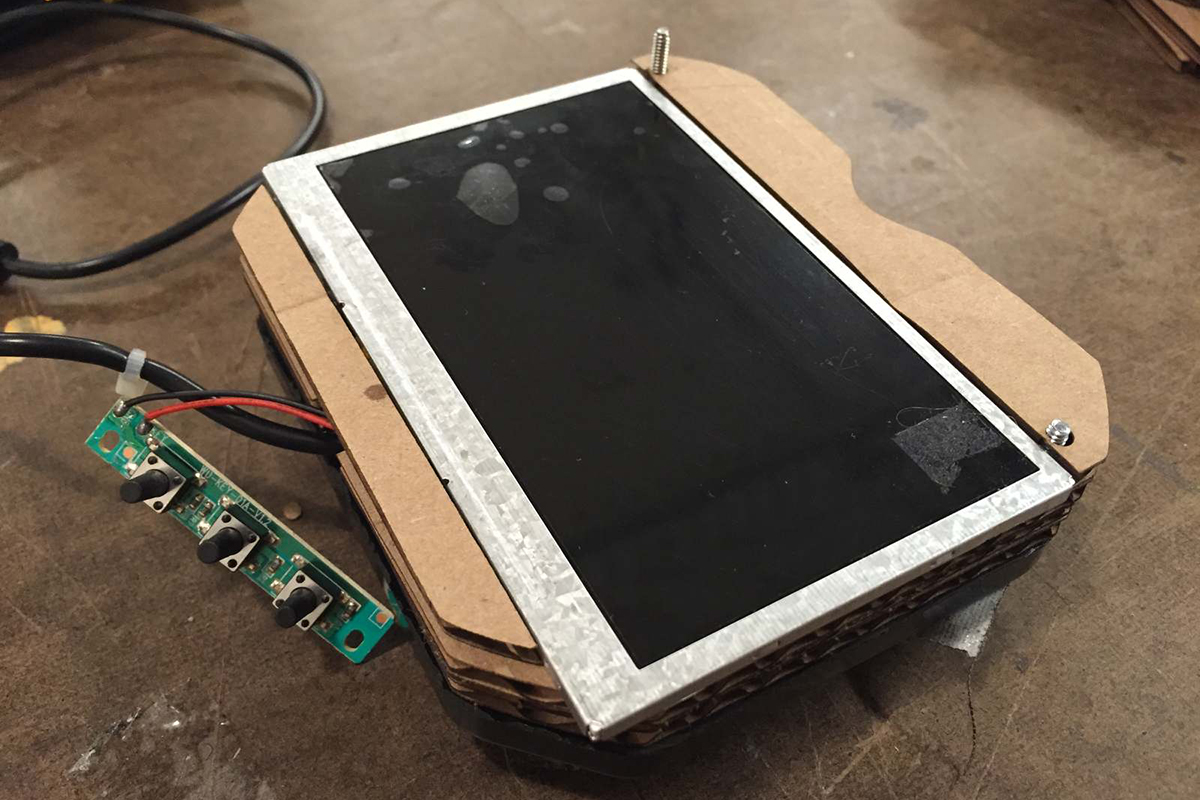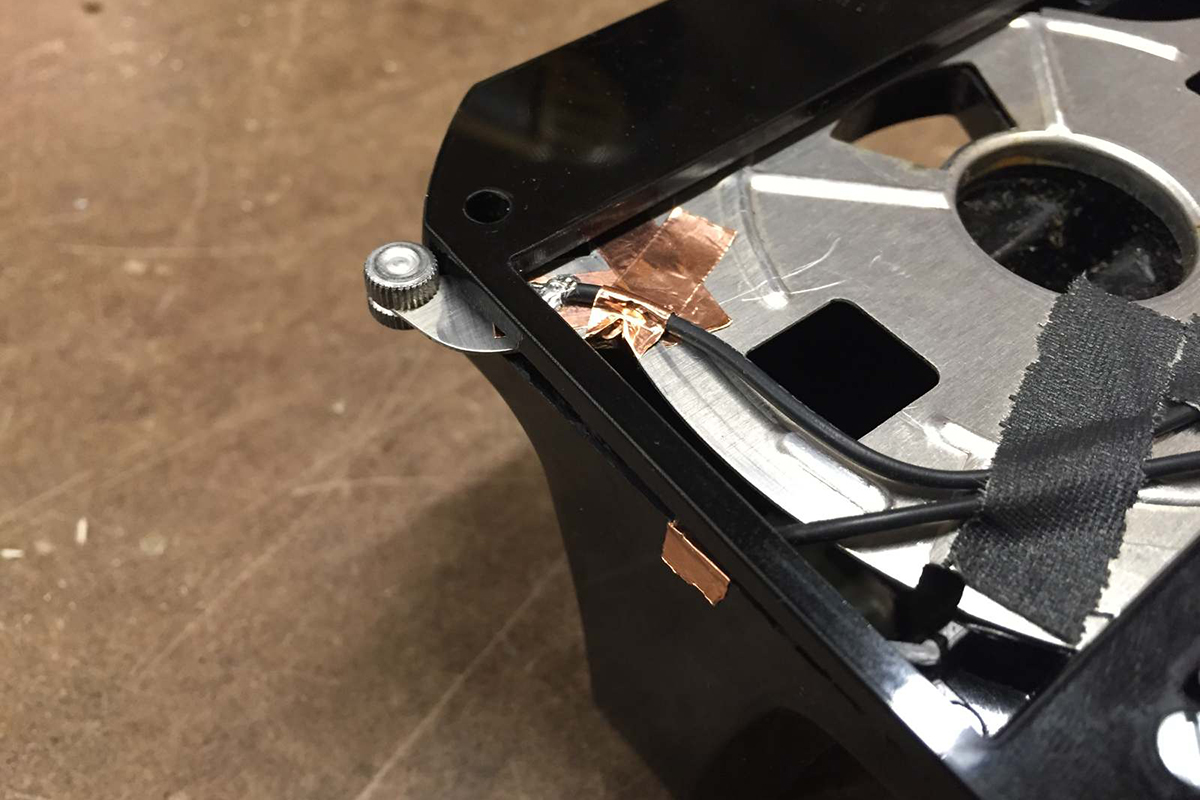 Final Design
I created the final design using a series of stacked layers, fabricated from laser cut black acrylic with interior compartments to fit the screen and electronics. I used copper tape and interior wiring to create the switch controlling the video, and pulled in the surveillance feeds using MaxMSP.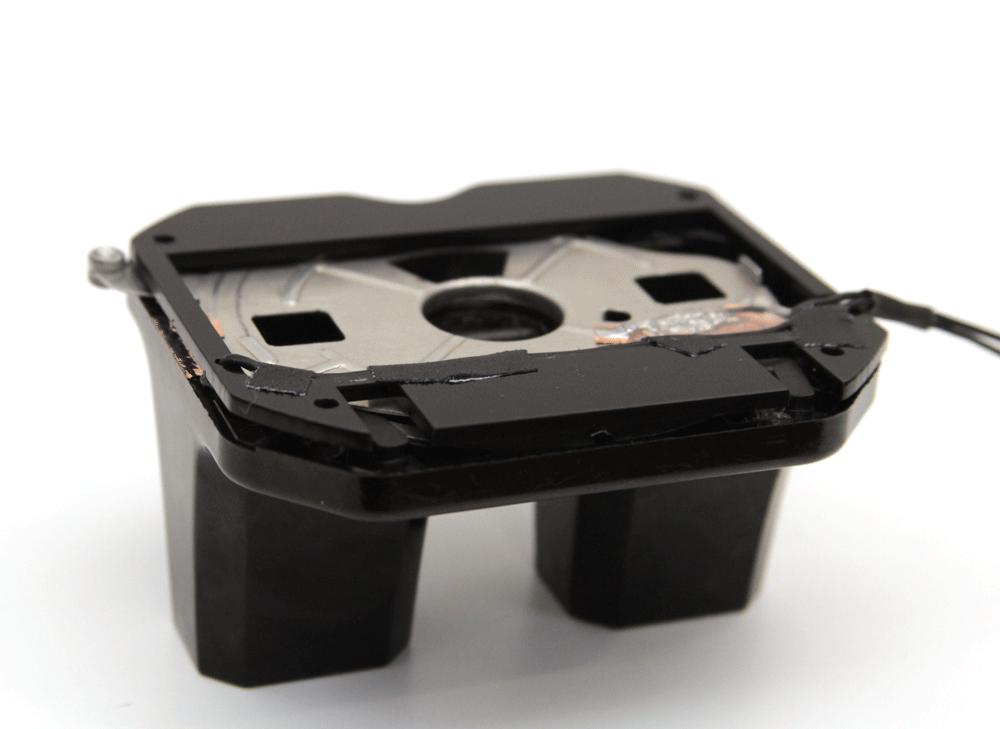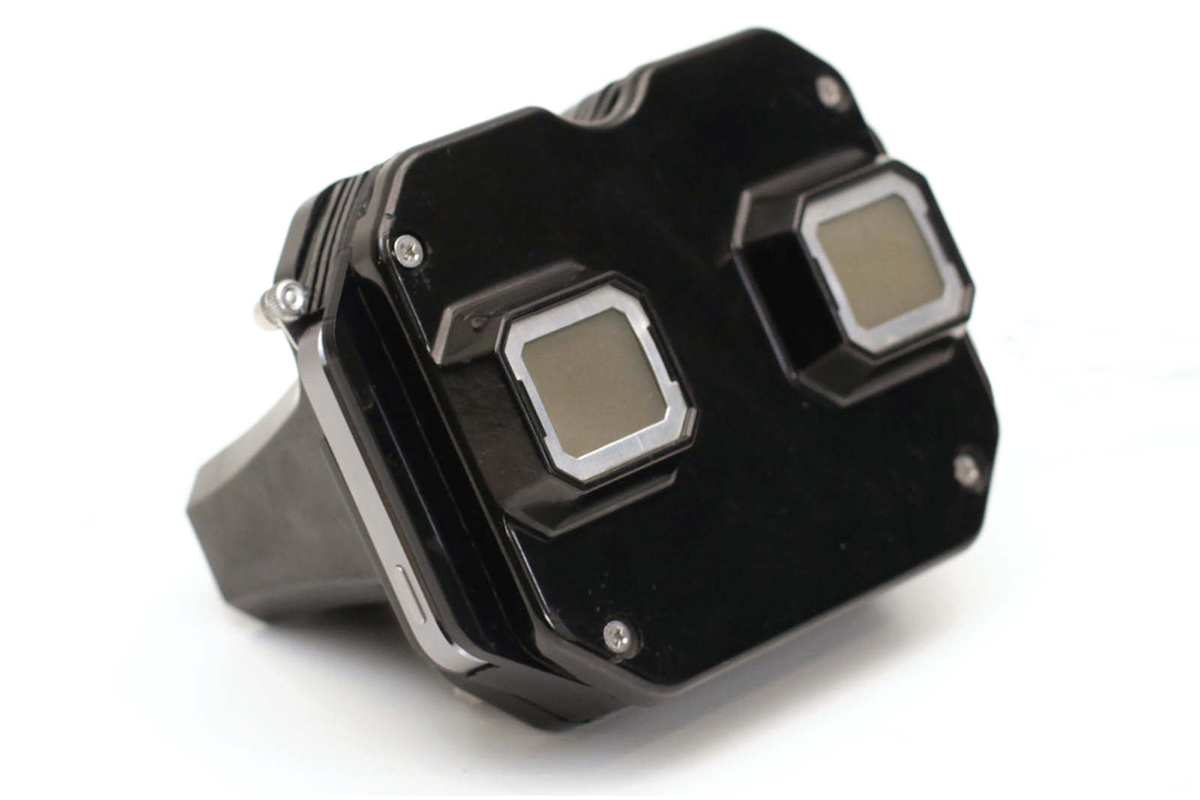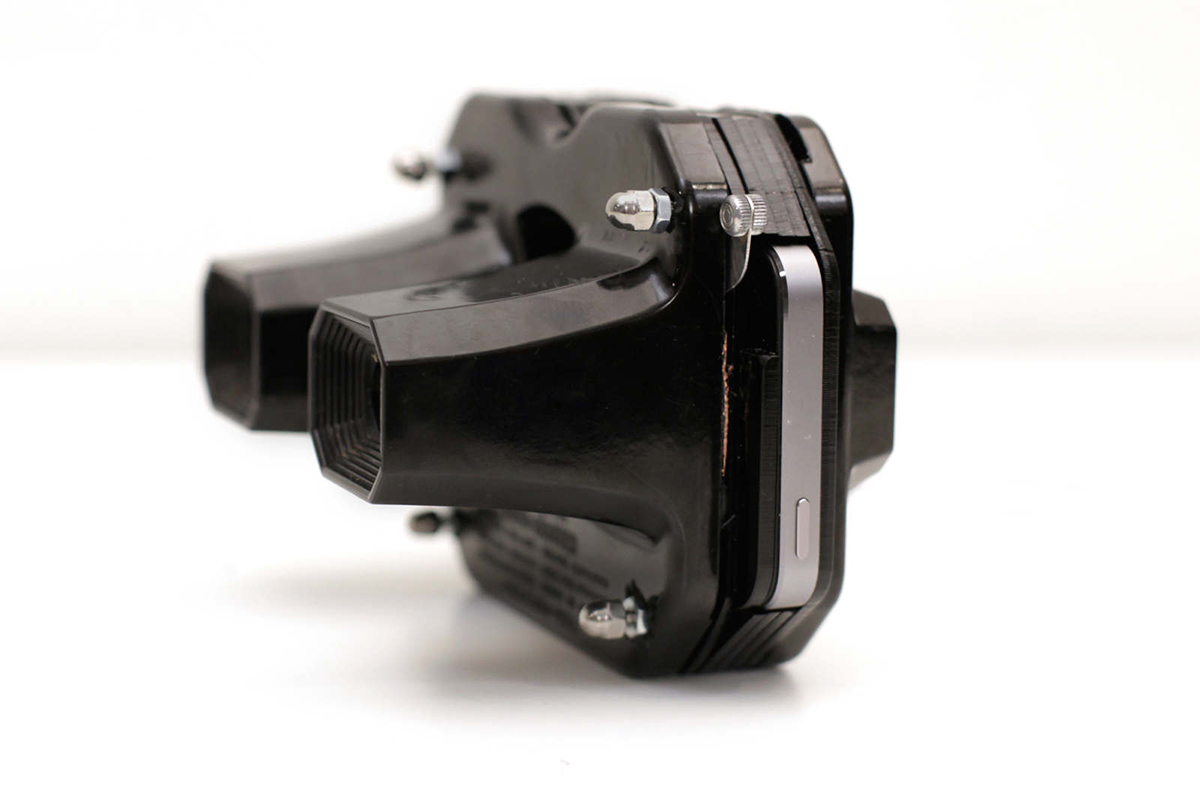 Role
Concept, Interaction Design, Physical Computing & Hardware, Software Development, Fabrication
YEAR
2015
TOOLS & TECHNOLOGIES
Arduino
Bluetooth
Max / MSP